Hello Readers, Friends and Welcome All,
I want to start by saying, "Thank You" to all who have come to visit, like and follow my little writers blog here on WordPress. You are the reason I have made my first WordPress Milestone. And this is my 20th blog post as well.
.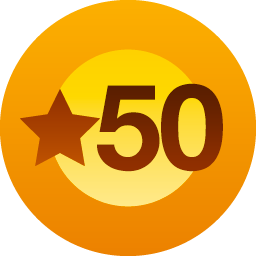 Your current tally is 51 .  .  .  . Now on to my new Words On Words!
.
This week's Word? "SMOKE" Yes, this week's word is "smoke." As in, 'smoke gets in your eyes' and noses and lungs. There is an out–of-control forest fire raging just north of us which blows smoke to us when prevailing winds aid and abet it. Today, the smoke is thick and acrid, not the worst day since the fire started but surely not the best. Air quality is sometimes officially listed as 'unhealthy'.
This summer, and for the past couple of years, the drought conditions have set up the perfect storm, with lightening streaking down on forested lands and igniting fires that destroy thousands of acres of forestland, not to mention homes and farms that are in the path of the flames. This one below is closest to where I live in Southern Oregon.
"The Stouts Fire is the largest among them, having burned approximately 19,971 acres. It is located 11 miles east of Canyonville near Milo, Oregon on forest lands protected by Douglas Forest Protective Association. Firefighters have the blaze about 20 percent contained. Officials have ordered level 1 and level 2 evacuations in the area. The cause of the fire remains under investigation."

.
When prevailing winds are just right, the smoke from these fires can make it difficult to breathe and difficult to see the beauty that we consider our right. Normally, our valley is a beautiful place to be, with evergreens covering mountains, hills, and valleys. Rivers and streams gurgle through the town, and the air is so fresh and clean it's like drinking in premium champagne.
When the fires come the smoke hides the natural beauty all around us and makes life more difficult and certainly less beautiful.
But the ocean is only about ninety minutes away and if things get too smoky, we can always head to the coast for a day or two and breathe in the fresh salt air. And enjoy the amazing forested road that gets us there. The next blog may well be from the beach. Ah, there's a lovely word: beach . . . .
I wish you all a 'smoke free' week.
Ellie Pulikonda, Author/Writer